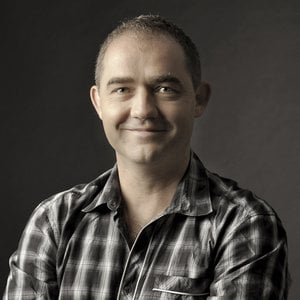 Felix Hug
Eyes on Asia is an award winning commercial & advertising photography team with a strong focus on resorts, hotels and the tourism industry.
As such photographer Felix Hug and stylist Jamie Boyd are creating Food, Interior and Lifestyle photography of high quality.
The company was founded by Felix Hug and Jamie Boyd in 2007 in Singapore. Together they have years of experience in stills and video productions.
Some of Felix and Jamie's clients include Singapore Airlines, Angsana & Banyan Tree Hotels and Resorts, The Ritz Carlton, Meritus Hotels, Dusit Thani, Anantara, the IHG group (Intercontinental Hotels) and Universal Resorts Maldives.
Felix Hug's images have been commissioned and/our licensed from clients and AD agencies all over the world. Chances are that you have seen them on the covers of National Geographic Traveller, various travel guides and calendars, Inflight magazine covers, travel brochures and in 100s of magazine publications all over the globe.
Felix says:
"We are convinced that we can add value to your company and we are excited to continuously do so with any client.
We are proud that many of our clients like our work enough to keep coming back for more."
Because of that a number of clients have put Felix and Jamie on their approved photographers list.
@ Destination photographer for Singapore Airlines/Silk Air 2006-12 @ Universal Resorts Maldives (over 10 properties) since 2004- @ Banyan Tree and Angsana Hotels & Resorts 2007- @ The IHG group (Intercontinental Hotels / Holiday Inn) since 2012- @ The Ritz Carlton Group 2015-
Felix won First Prize photography awards at the following international photography contests:
@ Travel Photographer of the Year: Best Image Award @ International Photography Awards (IPA): 1st Prize @ New York Photography Awards: Editorial Image of The Year @ Gold Award: APPA Australia
Contact